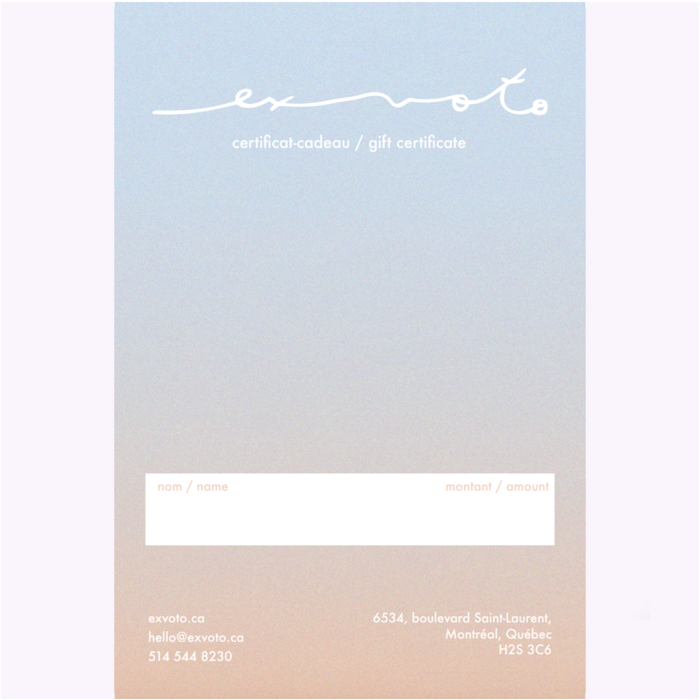 Ex-Voto Gift Certificate
2 options: to use online or at our physical store. We can mail gift cards, please select ''Greeting Cards and Gift Cards Shipping'' at checkout. If you prefer to get it by email, choose ''In store pickup''. Thank you!!
Description
Also, for the physical store gift certificates sent by email as well as for the online store gift certificates, please select the option "Pick-up in Store" so that you will not have to pay for shipping fees.