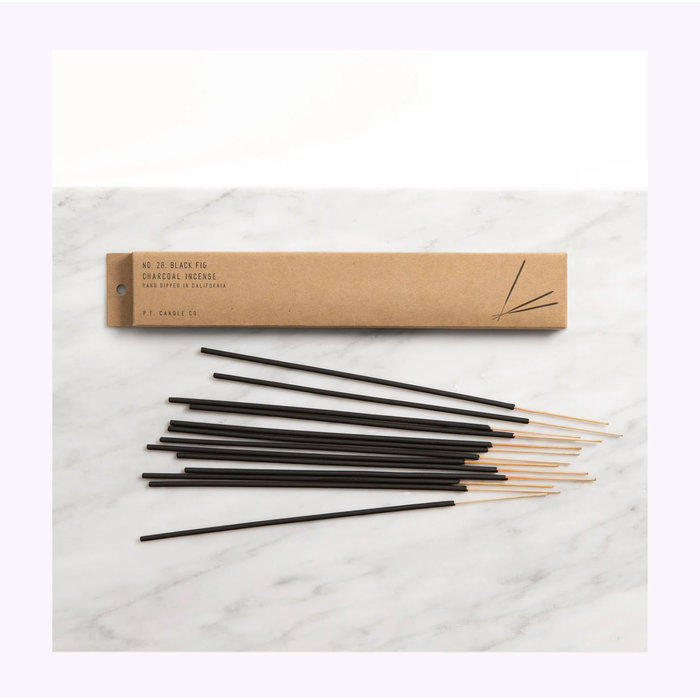 Pf Candle Co. Black Fig Incense
Backyard fruit trees, something baking in the oven. A little spicy and just sweet enough. Evergreen, mission fig, and spice.
Description
Each kraft package contains 15 sticks. Incense sticks measure approximately 10.75" long and burn for about 1 hour. Depending on room size, scent longevity lasts between 2-4 hours.