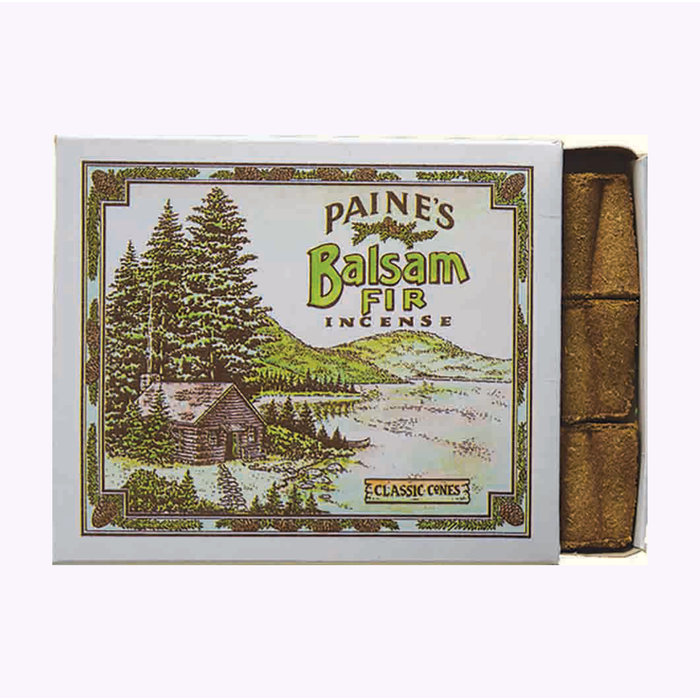 Paine's Balsam Incense Cones
True to the woodsy line of Paine's products, these all-natural incense cones have the distinctive fragrance of balsam wood. Pack contains 32 cones and a wooden burning base. From the original balsam company since 1931.
Description
All natural.
1/2" Base x 1 1/4" Tall. 32 pieces with holder.
Cones may come stuck together.