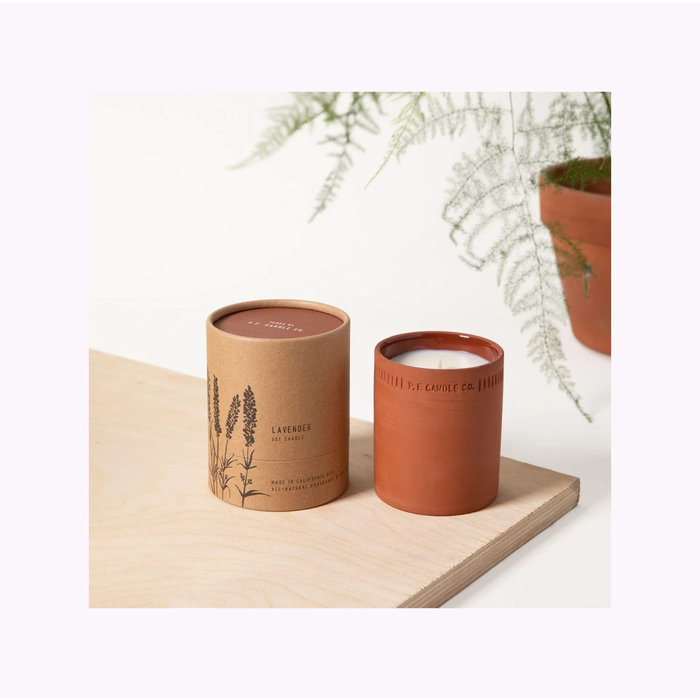 Pf Candle Co. Lavender Terra Candle
The candles from the Terra collection are all-natural and made with plant-derived fragrance oils, 100% soy wax, and cotton-core wicks. The pretty terracotta pots have also been designed to be reused once the candle is finished.
Description
Designed and hand-made in California.
Bulgarian and English lavender.
8 oz: for offices, dressers and other small spaces.
Burning time: 45-55 hours.
3" in diameter and 3.5" in height.