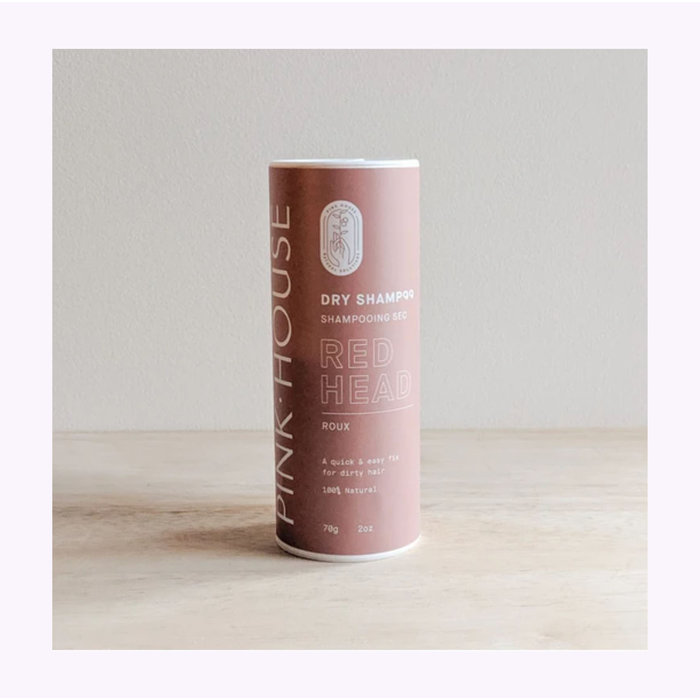 Pink House Red Head Dry Shampoo
This non-scented all natural dry shampoo will blend away with your natural color in minutes and give you that oh so wonderful extra day (or maybe even two) in between washing's.
Description
A great way to use this product is to simply section your hair an inch or so on either side of your part at the top of your head and sprinkle a little in...give a quick rub and continue on mid way down your head. Using it at night before you go to bed helps to make the mornings quick and easy as the natural clay's and ingredients in this product work to give your hair body and volume cleaning while you sleep and make for easy styling in the morning.
Ingredients: Zea Mays (corn starch), Maranta Arundinaceae (Arrowroot Powder) Oryza Sativa (Rice Flour), French Red Clay, Australian Pink Clay.
*Cruelty-free & Vegan